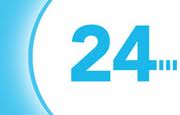 WiiConnect24 is the online service for the Wii. When connected to WiiConnect24, it will stay connected all day, 24 hours, which is where the name came from. Even if the console is turned off, data can still be transferred by WiiConnect24. The service, like the Nintendo DS, DSi and 3DS, uses Friend Codes.
List of WiiConnect24 games
Edit
See List of Wii games that use WiiConnect24.
Ad blocker interference detected!
Wikia is a free-to-use site that makes money from advertising. We have a modified experience for viewers using ad blockers

Wikia is not accessible if you've made further modifications. Remove the custom ad blocker rule(s) and the page will load as expected.