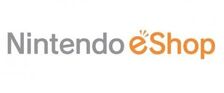 The Nintendo eShop is an online service for the Nintendo 3DS, similar to the Wii Shop Channel and the Nintendo DSi Shop. Instead of using Nintendo Points, it uses a cash-based system. The eShop wasn't available at the launch of the 3DS but was made available via a firmware update. It was released on June 6, 2011 in North America, June 7, 2011 in Europe and Japan. The shop launched with the release of Pokédex 3D and 3D Classics: Excitebike for free for a limited time.
The shop has three main categories of games, DSiWare, Virtual Console, and 3DSWare. The Virtual Console will feature games from Game Boy, Game Boy Color, Game Gear, and TurboGrafx-16 and NES and SNES "3D Classics" games. Also 3D videos can downloaded from the shop.
Main article: List of Nintendo eShop games
Nintendo 3DS Ambassador Program
Edit
Following the announcement of the Nintendo 3DS's price drop in North America, Nintendo of America announced its "Nintendo 3DS Ambassador Program" for users that have already bought their 3DS. The program will reward them with 20 free downloadable games from the shop 10 of which are NES titles and the other 10 being Game Boy Advance games.[1] NOA explains the program:
"
The 20 free games are available to anyone who owns a Nintendo 3DS system and uses a wireless broadband Internet signal to connect to the Nintendo eShop at least once before 11:59 p.m. Eastern time on Aug. 11. These users will automatically be registered in the Nintendo 3DS Ambassador program. The program contains two elements:

1. Starting Sept. 1, Nintendo 3DS Ambassadors will be able to download 10 NES™ Virtual Console™ games at no charge and before they are available in the Nintendo eShop to the general public. These games, including Super Mario Bros.™, Donkey Kong Jr.™, Balloon Fight™, Ice Climber™ and The Legend of Zelda™, are slated to become paid downloadable games, but Ambassadors get them early for free. Once the paid versions of the games are posted to the Nintendo eShop later in the year, the updated versions will be available to Ambassadors for download at no cost.

2. By the end of 2011, Nintendo will provide Ambassadors with 10 Game Boy Advance Virtual Console games. These include games like Yoshi's Island™: Super Mario™ Advance 3, Mario Kart™: Super Circuit, Metroid™ Fusion, WarioWare™, Inc.: Mega Microgame$ and Mario vs. Donkey Kong™. These games will be available exclusively to Ambassadors, and Nintendo currently has no plans to make these 10 games available to the general public on the Nintendo 3DS in the future.

"
References
Edit
Ad blocker interference detected!
Wikia is a free-to-use site that makes money from advertising. We have a modified experience for viewers using ad blockers

Wikia is not accessible if you've made further modifications. Remove the custom ad blocker rule(s) and the page will load as expected.